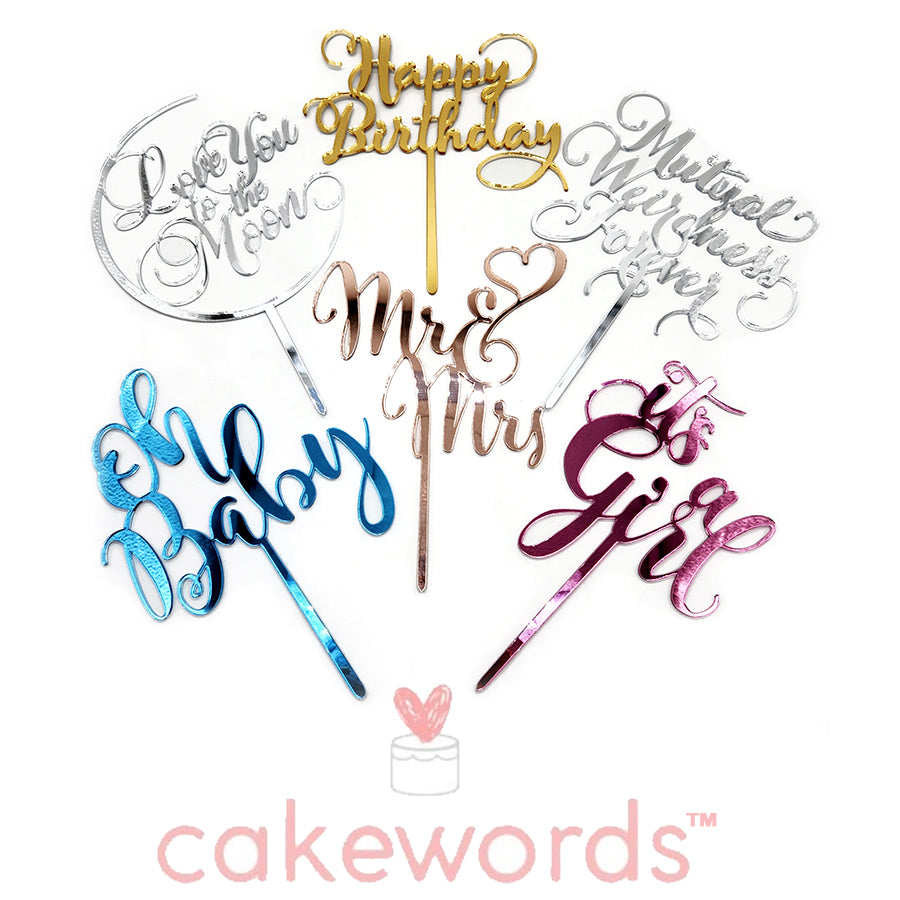 CakeWords™ Cake Toppers
What better way to express your unique personality at your next event than with a snarky cake topper?
Some of our cake toppers are NSFW - we also offer plenty of cake topping options that don't include explicit language - such as the topper customized with the bride and groom's initials or names!
We think you'll find our fun cake toppers perfect for...
- Weddings, Anniversaries, Showers, & Engagement Parties
- Birthday Parties, Office Promotions, & Graduation Parties
- Baby Showers, Kids Parties, & More!
Our cake toppers are available in gold, rose gold, silver, black, wood grain color choices. And the toppers intended for children's cakes are also available in Pink or Blue!