Silver Rose Bakery is Phoenix's one stop shop for everything sweets no matter what you're celebrating! We offer online ordering and delivery for custom wedding cakes, birthday cakes, dessert tables, edible gifts and promotionals, and more! Browse our site for ideas and be sure to check out our FAQs. We love creating custom, one-of-a-kind cakes. So, please don't hesitate to call with any questions. Thank you for taking the time to visit and remember as always, when you order from this website, part of the proceeds automatically go to Child Crisis Arizona.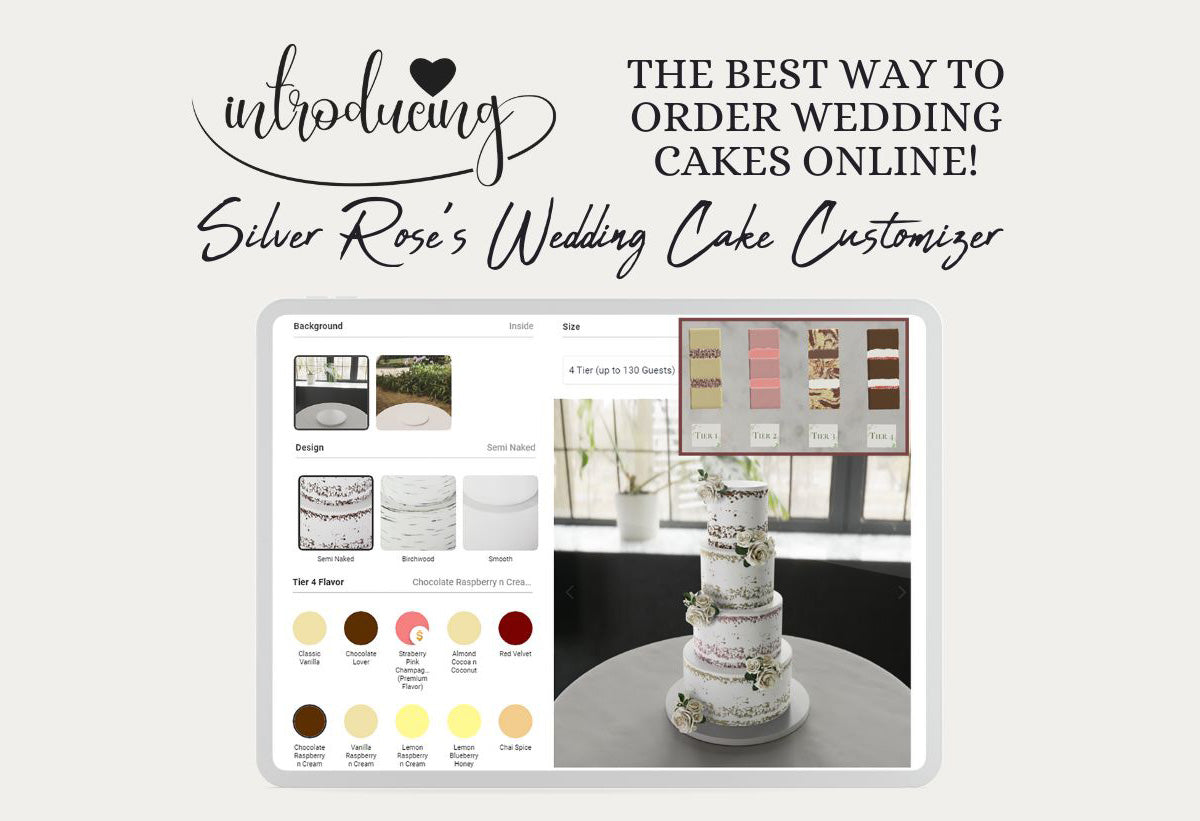 Build Your Wedding Cake The 2023 Way...
Now, and exclusively here at SilverRoseBakery.com, you can easily visualize a variety of options while ordering your wedding cake online, eliminating much of the guess-work of inventing your perfect wedding celebration centerpiece!
Get Started Here!
Cake Tasting Kits - Fresh Baked & Delivered To You!
Mix • Match • Mash

Try lemon cake with vanilla frosting and rasberry mash - simply the best mix-in ever made. Or almond cake with honey frosting... or mix the honey and lavender together!

Plan Your Big Event The Sweet Way

At Silver Rose Bakery, we know about getting the dessert just right. Because a cake isn't just a dessert... It's the centerpiece of your special occasion! With our cake tasting kit, baked fresh and delivered to your door, you can sample a variety of flavor combinations - in the comfort of your home.

.

Click to learn about the cake tasting kit options - including gluten-free, dairy-free, and egg-free kits. And be sure to order ahead and reserve your cake day so you're on the books!!!

Tiers • Cupcakes • Pops

If you are planning multiple tiers or a dessert bar with smaller treats, then you don't have to settle on one flavor combo at all - you can literally have ALL the cakes AND eat them too!
Everything is worth celebrating! What can we bake for you?
Reserving in Advance...
We are so honored to be selected as your go-to bakery for all your delightful special events! As a small business with a personalized touch, we tend to fill up our calendar fast and our bakers are typically booked 2-3 weeks out.
If you aren't sure what you want yet, but know you're going to want something - we've got you covered - simply reserve your bakery slot with one of our reservation deposit product options:
Custom Wedding Cake Order - Save The Date!
Custom Cake (or Dessert) Order - Hold The Date!
Put Me On The Books! (For All Non-Cake Orders!)
These options will secure your order date while you finish your cake and/or dessert plans and the deposit will go towards the final order.
Thank you so much for your business and your patience as we grow!!!
List of Cake Flavors

Our "limited" list of cake flavors is longer than your grocery list! It makes it no surprise that our routes were formed in cake batter.

See Our List of Cake Flavors

Cake Tasting Kit

No more driving to a bakery to taste cakes.  This kit comes complete with popular cake and filling pairs, instructions, and sweet memories.

$25.95 - Order Cake Tasting Kit Now!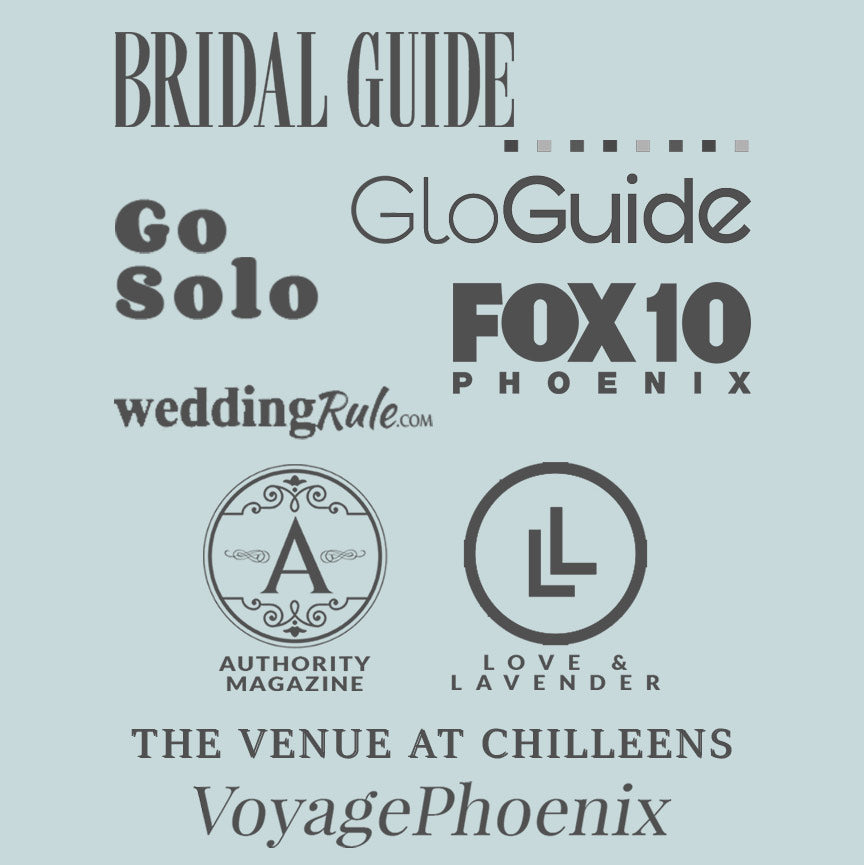 Sweet News!
Thank you to all the press outlets (and amazing customers) who have supported Silver Rose Bakery over the last few years. We appreciate you sharing our story and are so excited to be opening our new location!
Keep tabs on our new Media page to see us in the news. ;)
Media Mentions
People Say the Sweetest Things...
"The cake tasting service was easy and convenient. There were quite a few flavors and fillings to try. My ordering process has been exceptional."
- Anissa Q.

"I always find an occasion to celebrate my clients by treating them to cake pops after their massage. I always order extra because I know I'll be eating them too! They are incredibly affordable and literally the best I've ever tasted! I, and my clients just love them! Thank you Silver Rose Bakery!"
- Angie R.

"My mother's 70th birthday cake was amazing in every way... gorgeously decorated, scrumptiously delicious (and cruelty-free!), and promptly delivered. I was absolutely delighted! Thanks!"
- Christy L.